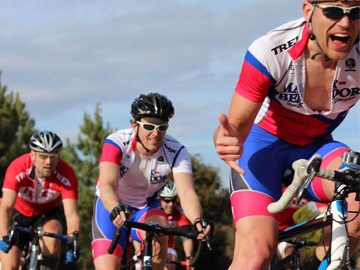 This is CA's flagship program. It is very dynamic and flexible for riders of all levels. We have set 3 priority workouts each week, and one Optional But Recommended (OBR) workout. The other days should be easy/recovery, or used to work on some of the other modules within The Arsenal. If you do the work, when you hit week 16, you will be a totally different rider.
To access the plan, you must have a FREE TrainingPeaks Account.
Once you are a TrainingPeaks user, attach this program to your account HERE and use the code ealevelup to get the plan for FREE!