by
22 March 2016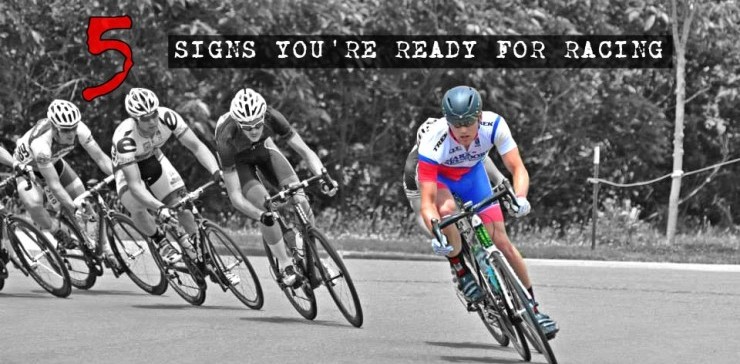 Fellow spandex clad, lycra wearing friends. If any of the following 5 points describe you, you guessed it, you're ready for some road racing.
If you get home from a ride and immediately connect your bike computer to check out your data, there's a good chance you're ready for road racing.
If you love the speed and adrenaline of riding in a group at 20+ mph but hate having to stop at stop signs, you're ready for some road racing. (Woohoo for lead cars and course marshalls!)
If you not only have a Strava account but you map out KOM's you plan to conquer during your interval rides, it's time for some road racing. (Looking over race results is more fun than Strava results.)
If you look behind you at the end of a hard group ride, and all you see is sweat and tears on the other riders faces, it's time to pump up them tires and toe the start line.
If you get finished with an epic ride and enjoy all the stories just as much as the ride itself, then you're definitely going to love road racing.
For many, the hardest and scariest part of racing is just getting to the start line. It's overcoming the fear of the unknown and just experiencing it for the first time.
The great news is we have recorded a webinar that is a part of our 28 Days to Your First Race Program.
In it, we covered things like:
– The 5 Golden Rules of Bike Race Strategy – Follow these rules and get ready for the podium.
– It's Race Day! Step-by-step walkthrough so you are properly prepared and not running around like a chicken with your head cut off.
– Road Race, Crit, Circuit Race, Time Trial – Learn the difference between them and which race suits your skills best.
– Annual vs. 1-Day License? You'll learn which is best for you based on your goals.
– How to look awesome on the podium. (Okay, we might not get to that one.)
In the words of Nike, "Just Do It!" We're telling you, you'll be hooked.
Try out our 28 Days to Your First Road Bike Race Execution Plan for only $99
Buy Now
Or get it as part of an Arsenal membership
Join Now